Time, Resolve, and the Pursuit of Excellence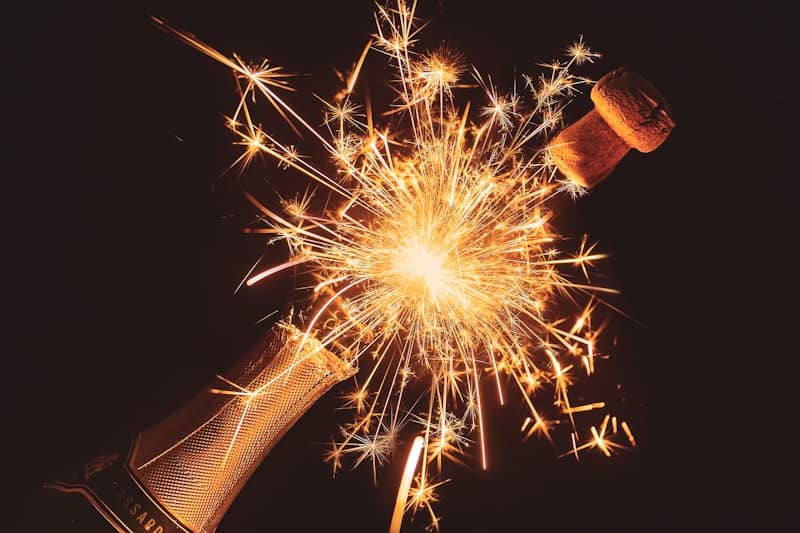 While I'm not one of those people who thinks anything actually changes between 11:59 PM on December 31st and 12:01 AM on January 1st (assuming those people even exist), I definitely believe that the ways in which we mark time impact how we experience its passage.
Every New Year, I am made painfully aware of the fact that I'm at war with time. I fight for more of it, to do more with it, to slow it down, to speed it up, to use it more wisely.
A big fan of resolutions, it is sobering for me to look back and realize that nearly all of my bold intentions for New Years past are somehow related to time.
Take this year.
My New Year's resolution for 2023 revolves around the pursuit of excellence. I got the idea on Twitter, of all places. A Tweet thread from a Tom Cruise enthusiast detailed the superstar actor's obsession with getting things just so, making my heart and mind burst in a firework of inspiration. And showing me all the ways in which I have fallen short in my pursuit. Not accomplished what I want in a timely manner.
Here's the thread:
MI:ROGUE NATION (2015) Cruise clung to the door of a military plane that hit 260mph and flew >1000 feet in the air. He wore a body harness that was roped to an aluminum plate in the plane. You see the rope in the raw footage (bottom). Cruise says he "was scared shitless."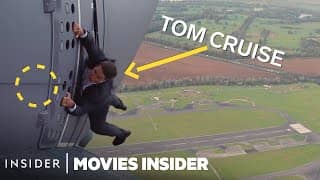 MI:FALLOUT (2018) Cruise did a HALO (high-altitude, low open) parachute jump out of a C-17 military transport plane. It's a 25,000 foot jump. Absurdly, Cruise did >100 jumps on a semi-broken ankle and had to get within exactly 3ft of a parachuting camera man to get the shot.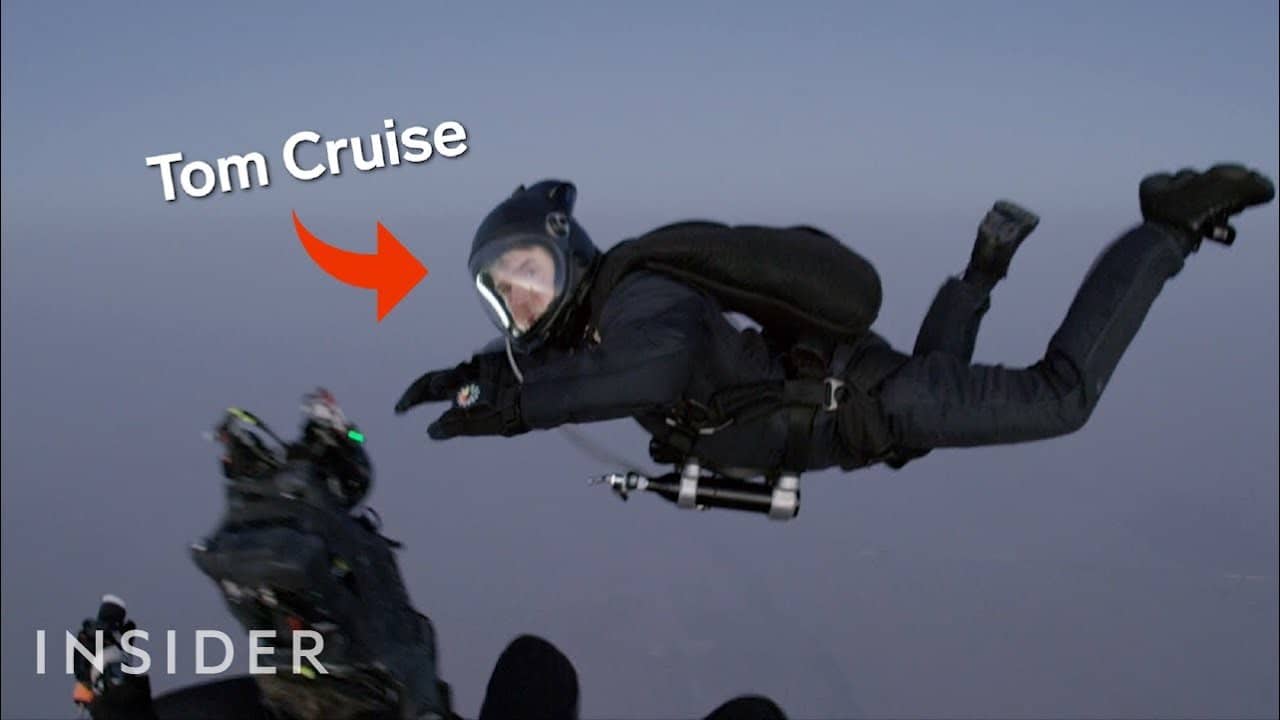 MI:2 (2000) In the first MI sequel, Cruise climbed a 2,000 foot Utah cliff with only a safety rope (dude really likes extreme climbs). Director John Woo brought on an expert climber to do the stunts, but Cruise did it all (incl. an insane 15-foot gap jump between 2 cliffs).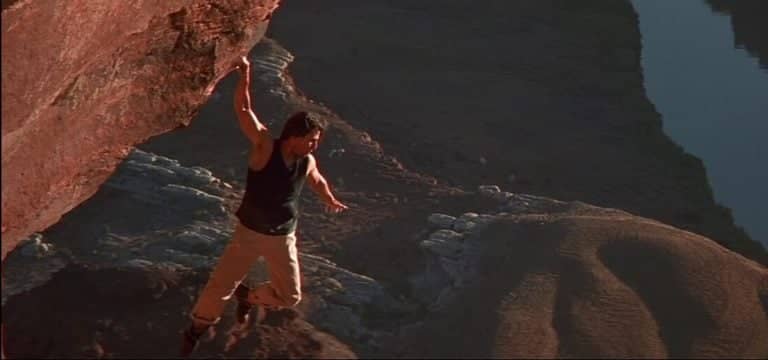 A FEW GOOD MEN (1992) Cruise went up against one of the greatest actors ever, Jack Nicholson. After an intense courtroom scene, he worked up the balls to ask Nicholson if he ordered "the Code Red". Might be the craziest stunt ever.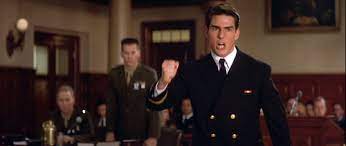 MI:FALLOUT (2018) Cruise piloted a helicopter solo at low altitudes while doing insane stunts (a "360 downward spiral"). All while controlling the camera. To prep, he put in ~500 hours of helicopter training over a one-month period.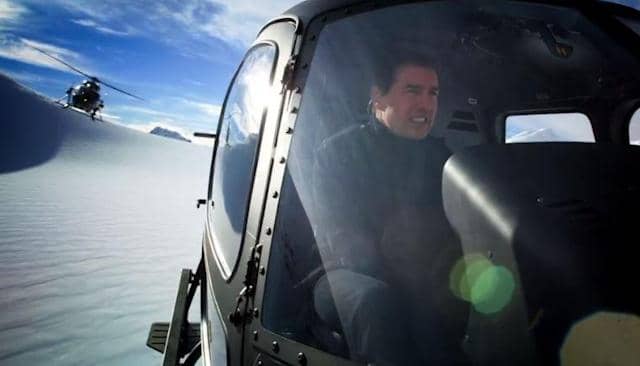 MI: DEAD RECKONING PT. 1 The next MI will come out in July 2023 and the studio just released a featurette of Cruise's motorbike cliff jump. He did 6x takes of the scene! Cruise is legit running out of wild stunts to do (him and Nolan need to talk about a real A-bomb).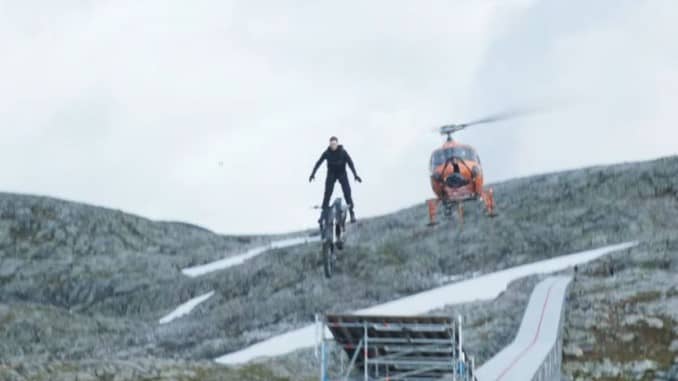 With a combination of awe and exasperation, I look at people like Cruise, at some of my writer friends who are just killing it, at my own past self for heaven's sake, and think, "Why aren't I doing more, faster, better?"
If I'm to be honest with myself, there is a thrill to this kind of self-flagellation that's not unlike chasing the dragon. It's a cycle well recognized by the drinker, the gambler, the player, even the pathological liar.
You try, you fall, you get back up, you take on even more, fall again, get back up.
That dragon you're riding looks back at you and whispers, "What you want is just around the corner, can't you see? All you need is one more whiskey and you'll be a fascinating guest, one more roll of the dice and you'll be a millionaire, one more beautiful woman and you'll be worthy and loved. One more lie, and you'll finally be seen as the person you want to be."
Or in my case, one more possible world. One more story, and you'll be a real writer.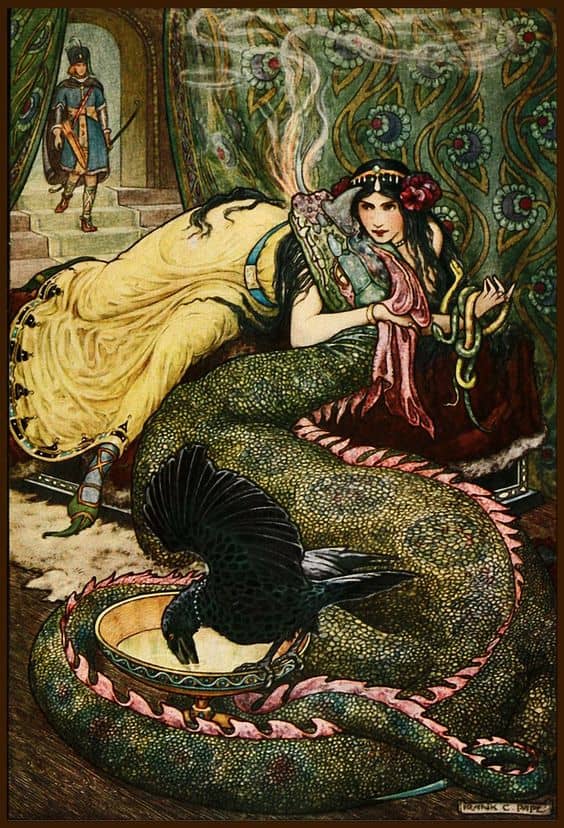 To a proponent of self-care, any such cycle is deemed unhealthy, self-defeating, and ultimately, destructive and damaging to one's psyche. We should be slowing down, accepting our imperfections and failures, even embracing them.
Maybe. The problem is…I just can't accept that.
Despite bruised knees and a bruised ego, the punishing self-criticism that plays as background music to my every thought, I believe in my heart of hearts that the pursuit of excellence is a noble exercise. Especially when we're able to separate the pursuit from the actual outcome. When we recognize the holiness inherent in doing our best with what we've been given; the sanctity of using who we are and what we do not only to better ourselves, but hopefully add something of value to someone else's life.
That might sound a little too spiritual, for some. But I think it's right and true.
And it's further evidenced by another example of excellence that I want to offer, internalize, spread like a virus. Tom Cruise's cinema god antics make me want to high-five the stranger next to me, for sure. His inspiration by example is a hearty kick in my ass on my best days and kick in the head on my worst. I salute the man.
But the following effort by the writer Kurt Vonnegut is downright divine in the purest, most virtuous sense.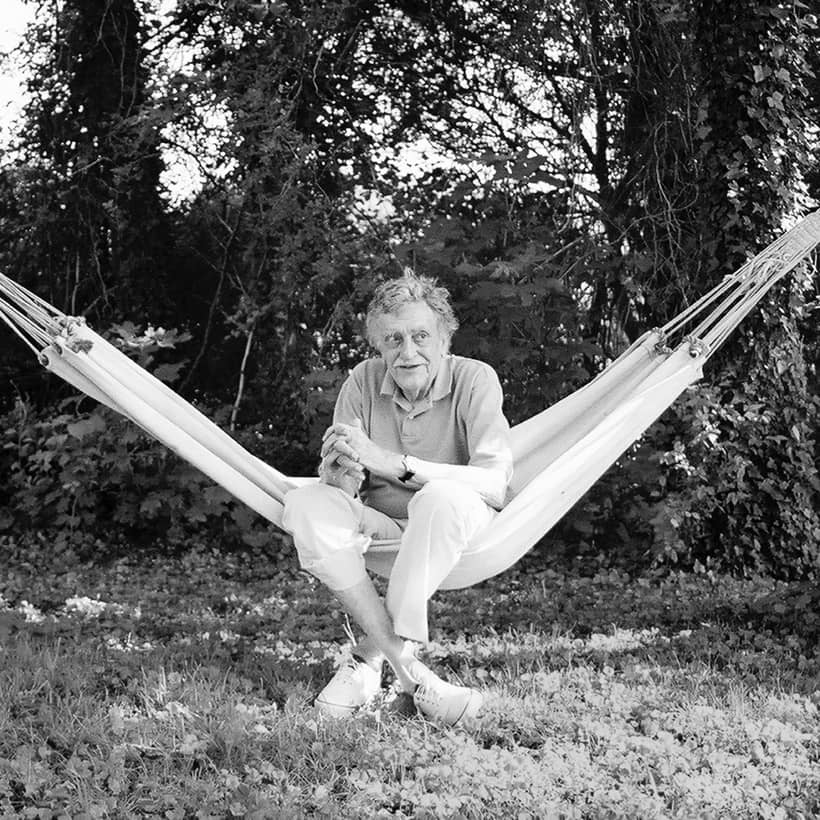 In 2006, a group of students from Xavier High School in New York wrote to their favorite authors, asking them to visit and offer some inspiration.
Kurt Vonnegut was the only one to respond, and here's what he had to say:
Dear Xavier High School, and Ms. Lockwood, and Messrs Perin, McFeely, Batten, Maurer and Congiusta:
I thank you for your friendly letters. You sure know how to cheer up a really old geezer (84) in his sunset years. I don't make public appearances any more because I now resemble nothing so much as an iguana.
What I had to say to you, moreover, would not take long, to wit: Practice any art, music, singing, dancing, acting, drawing, painting, sculpting, poetry, fiction, essays, reportage, no matter how well or badly, not to get money and fame, but to experience becoming, to find out what's inside you, to make your soul grow.
Seriously! I mean starting right now, do art and do it for the rest of your lives. Draw a funny or nice picture of Ms. Lockwood, and give it to her. Dance home after school, and sing in the shower and on and on. Make a face in your mashed potatoes. Pretend you're Count Dracula.
Here's an assignment for tonight, and I hope Ms. Lockwood will flunk you if you don't do it: Write a six line poem, about anything, but rhymed. No fair tennis without a net. Make it as good as you possibly can. But don't tell anybody what you're doing. Don't show it or recite it to anybody, not even your girlfriend or parents or whatever, or Ms. Lockwood. OK?
Tear it up into teeny-weeny pieces, and discard them into widely separated trash recepticals [sic]. You will find that you have already been gloriously rewarded for your poem. You have experienced becoming, learned a lot more about what's inside you, and you have made your soul grow.
God bless you all!
Kurt Vonnegut
When I reread the above Twitter thread and the letter to the Xavier High School students, I understand why I'll never join with the self-care specialists. The thing about people like Tom Cruise and Kurt Vonnegut is that their joy is infectious. They find genuine meaning in their relentless pursuit, though I'm sure it has vexed them at times.
Cruise will do all of his own stunts, will work the camera, will give his all. Vonnegut will take the time, with gusto, to impart his wisdom to a small High School class that can do nothing with him or for him. He gives them words to live by. Instead of whispering, like that shifty dragon, he shouts, "Jump in that pile of leaves! Do the flip off the diving board! Write the novel! Sing the song! Bake the cake! What are you waiting for?"
He's a reminder that shooting for the stars can get us to the top of a mountain, after all, and that's nothing to sneeze at. Time doesn't have to be a war; it can be a jubilee of passions. A process of revelation that may have its own end in mind.