One of my husband's old friends from St. Louis visited us last weekend. Matt is razor-sharp and funny. A geographer by trade, and former Catholic school boy who has become deeply immersed in Chinese medicine and Eastern religions. In fact, apart from wanting to visit with his old buddy Jack (my husband), his interest in spiritualism is what brought him to Virginia. There was a Wu Mastery seminar (I hope I got that right) relating to Eastern philosophy at a local yoga retreat, and Matt had been invited.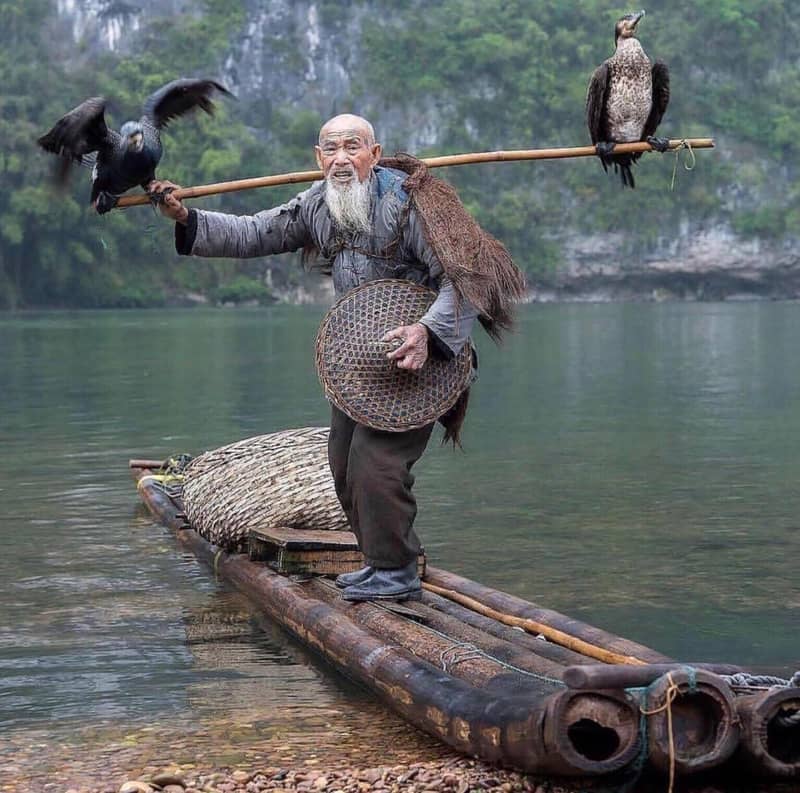 What was great about the visit wasn't just that we got to share a meal and reminisce with a great guy that my guy has been hanging around with since the Seventh Grade, but that in welcoming Matt into our house, we got the whole city of St. Louis as a bonus.
Being from St. Louis is a trip. I love the place! I should qualify this by saying that I am not from St. Louis, although I did live there for a number of years around the time my husband and I got married. Because Jack's from St. Louis, and we're both from the Midwest, I'm sort of St. Louis-adjacent and have been welcomed into the tribe and let in on all of its secrets and idiosyncrasies – even if they sometimes have to be explained to me like I'm a kindergartener.
What is truly wild about the "Gateway to the West," as it is called, is that it's not just a city, it's a world unto itself. One that's only vaguely interested in your world, if you live outside St. Louis. Despite the entire metro area boasting some 2.8 million residents, it feels like a small town and everyone who grew up there knows each other through someone, somehow. And I mean everyone.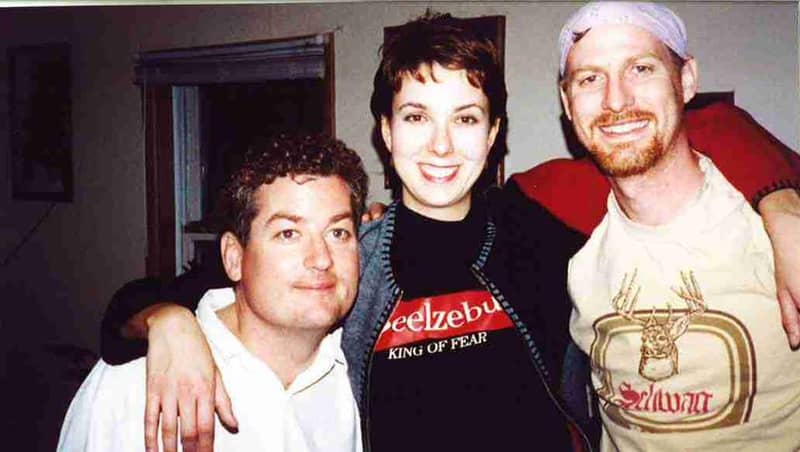 Part of the reason for this is that St. Louis is generally a city that people who aren't from there don't move to and people who are from there don't move away from. It's a place that's of St. Louis, by St. Louis, and for St. Louis. That seems rare in this day and age. Especially for a city of its size.
You can grab a random stranger on the street by the arm, and within twenty-two seconds have established that you know at least three of the same people, have family in each other's neighborhoods, attended the same wedding ten years ago, and got your dog from the same breeder.
The local TV anchors, disc jockeys, and sports announcers are treated by St. Louisans as on par with global celebrities like Arnold Schwarzenegger and Prince Harry. St. Louis products and businesses are elevated in a similar manner.
In my humble opinion, that's the way it should be.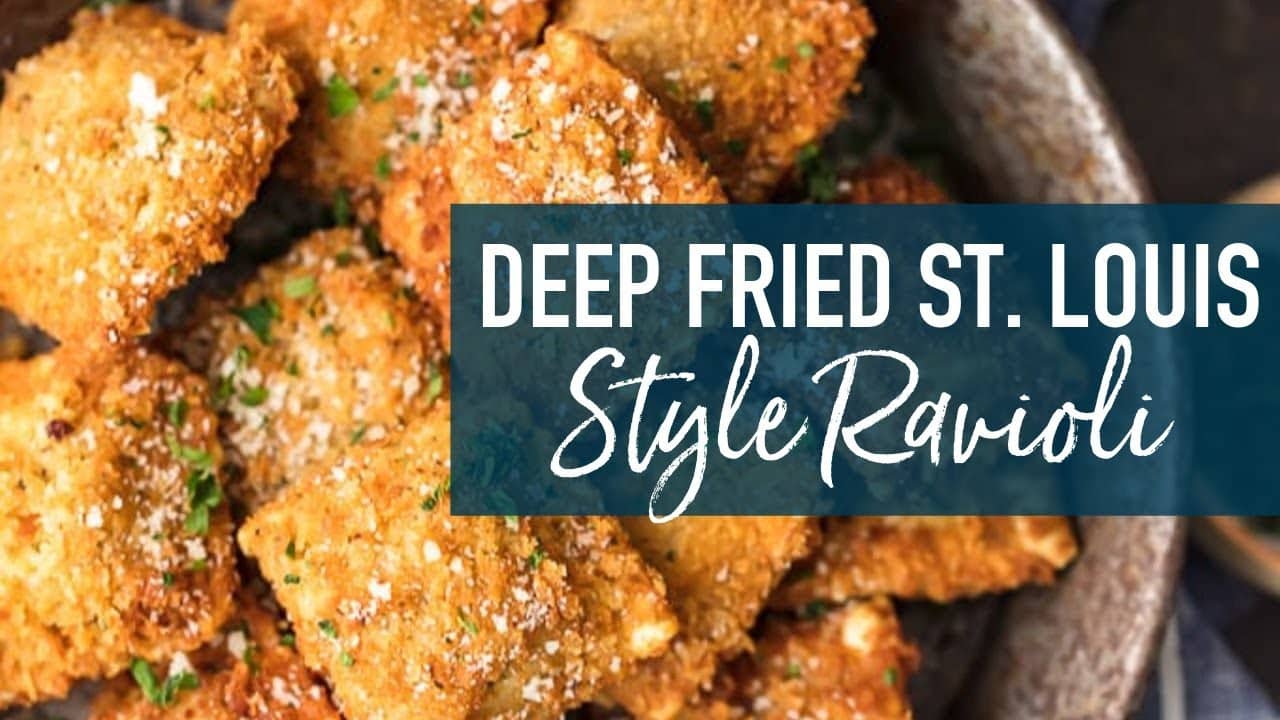 When we bought a minivan a few years back, my husband slapped a KSHE 95 sticker right and center on its bumper, announcing to the world that we were fans of St. Louis's oldest classic rock-n-roll radio station. I was confused for a number of reasons. The first being the most obvious – that we lived in Virginia and at that point had for over a decade. Also, my husband has a particular disdain for bumper stickers. We don't do political slogans, Life's a Beach vacation magnets, proclamations of how much we "heart" our Boston Terrier, nothing.
"And you hate KSHE," I said, because he's also a music snob who favors jazz over classic rock. Who favors jazz over everything, actually.
But KSHE is legendary in St. Louis. Only on KSHE can you hear songs like Missouri's Movin' On, and the more obscure tunes from Boston's Don't Look Back album on a regular basis. Every Sunday at noon, long-time DJs Mark Klose and John "U-man" Ulett have a one-hour show called "The Vinyl Exam," where they play songs from their favorite rock-n-roll albums of all time. Since they're both creeping up on some fifty years at KSHE, their favorites are time-honored selections like Heart's Dreamboat Annie and REO Speedwagon's You Can Tune a Piano, but You Can't Tuna Fish. And they can talk about them with an encyclopedic knowledge.
Truly, no algorithm could come up with KSHE's particular brand – a format and playlist so committed to maintaining its roots that it actually sounds original to outsiders yet remains beloved by legacy listeners who are just thrilled that it hasn't changed one bit.​​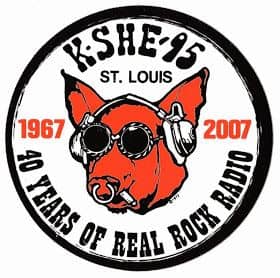 And within weeks of driving around with that KSHE pig on the back of our minivan, Jack's real intentions became clear.
Wherever we traveled, our KSHE bumper sticker attracted notice from past and current St. Louisans, always prompting a conversation and the inevitable, "Oh, my God – you went to Chaminade High School!" and "Yup, my cousin's parish was St. Ann's," and "You knew Dewey? Last time I saw him was at Ted Drewes and son of a bitch had a Cubs cap on. Yeah, his wife's from Chicago, I guess."
Even when we moved to Virginia, it turned out our next-door neighbor had deep family connections in St. Louis, and yes, my husband knew her cousin. They'd gone to the same High School for the love of God. Didn't even need the KSHE bumper sticker for that one.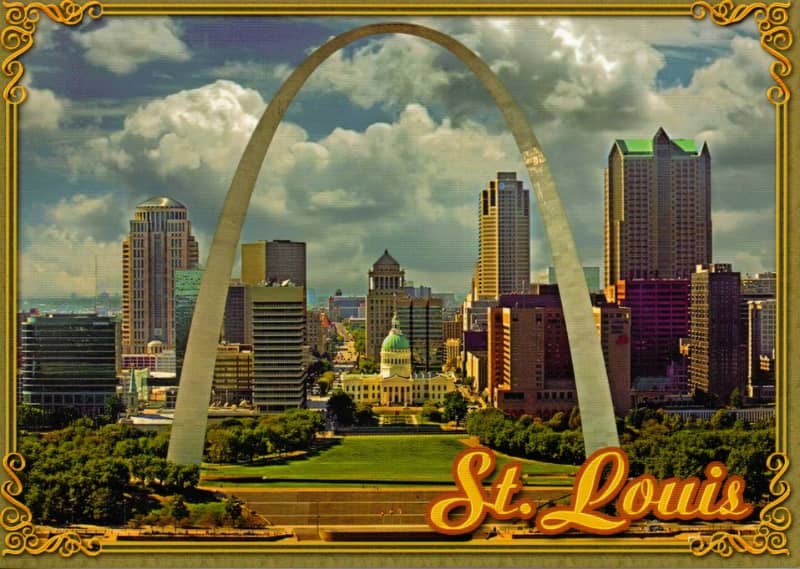 ​But I digress. Sort of.
The point is, St. Louis is more than just a city, it's a mythology. People from there talk about it the way the classical Greeks talked about their gods. In an up close and personal manner that mixes pride, gossip, mean jabs and hero worship. That assumes St. Louis is the only place in the world really worth talking about.
And from the moment Matt sat down in our living room, he and Jack fell right back into that way St. Louis lifers have of talking. The one that seamlessly mixes personal tales with history and lore.
"Three of my brothers dated four of your dad's sisters," Matt told our kids, captivating them with the peculiar dynamics of big families in small neighborhoods. The way everyone dates each other, marries each other, loves and hates each other.
As the stories continued, the ordinary and the extraordinary jumped and jumbled like a game of double Dutch. Although I knew most of the characters involved, even I had a hard time keeping them straight.
"Yeah, you know my brother was married to Jon Hamm's sister for like twenty-five years, right?" Matt said.
I didn't know.
"Yeah. He came in for a wedding a while back and my mom comes up behind him and messes up his hair. Eighty-nine years old and she's like 'Hey Jonny!' You know he went to Burroughs."
The footnote of where Jon Hamm went to High School – Burroughs – is important information for a St. Louisan. "Where'd you go to High School?" is a stock question in reference to any local you're talking with or about. A St. Louis native will never ask you where you went to college, because the focus is on the St. Louis experience. It's why the Harvard grad, who just has to let you know his alma mater within sixty seconds of meeting you, will get absolutely no respect in The Lou. But if he said he went to St. Louis Priory School, that would be saying something.
From a civic perspective, this makes perfect sense. The metro area High Schools all have their very own brands that they've spent decades refining. Ones that tell a lot more about a person than just whether they're smart or rich. They explain what their parents were like, and often what their parent's parents were like, what their character might be, their talents and interests, even whether they're attractive or not.
So, the mention of Burroughs telegraphed that Jon Hamm was ok; also, that he was probably progressive, bright, and the rare type of local who was most likely to leave St. Louis.
All of which, at least on the surface, appear to be true.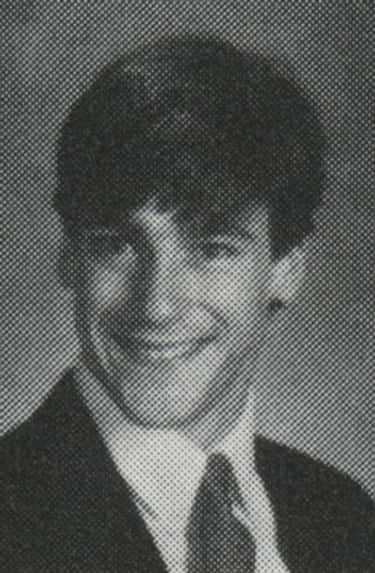 I should also point out that the mention of the famous actor, which could be an epic name-drop in any other context, was treated simply as one feature in a larger, richer collection of St. Louis trivia. My husband had never even mentioned to me that Matt was related to Jon Hamm by marriage during all the years we watched Mad Men together. But he did tell me that Jon was from St. Louis and went to Burroughs. See what I mean?
But the most dramatic and truly sensational tale told last Saturday night was without question the one of the exorcist boy of St. Louis. Yes, the story of the possessed kid made legendary by the 1973 film The Exorcist, starring Linda Blair, was actually based on a boy whose exorcism, in 1949, took place only a few minutes' walk from where Jack and Matt grew up.
It was at a place technically known as St. Vincent's, but that locals called the Old Normandy Hospital; an imposing, castle-like structure founded by the Sisters of Charity in the mid 1860s, for the treatment of nervous and mental diseases.
"It's now a nursing home, but man, we used to sneak in there all the time in High School, back when it was still abandoned," Matt said.
There's the version of events you can find in a basic Google search and there's the one I'm going to tell you, as told to me by Matt. That one is steeped in community lore that I believe tells a more complete story. By complete, I don't necessarily mean true – although it may be. I mean a story that reveals a lot about the people telling it and spreading it. It shows us their hopes, fears and nightmares; tells us how they feel about who they are, what they think of their friends, neighbors, mentors, and the architecture around them.
"That place is cursed," Matt said, again referring to the exorcist hospital near their homes. "Remember that time, there was like twenty of us going in there to drink, and man, it was traumatic."
"Horrible," my husband concurred.
They were climbing over an eight-foot fence to break into the old hospital when in a freak accident one of their friends, Christine, got her class ring caught on a spire. She lost her footing and fell to the ground, tearing her ring finger right off.
"We took her to the new Normandy hospital, which is like taking her to a butcher shop, but what choice did we have?" Matt continued. "And when we get there, the doctors are like, 'where's the finger?' And we didn't know we were supposed to bring it. So, they give me and Whitey a box with ice in it, and we've got to go back to that creepy place and find it."
They were successful, plucking the appendage out from under some bushes, and Christine's finger was ultimately re-attached. Unfortunately, that didn't take, and it had to be removed again – just more evidence that the place was plain evil.
"Then, when I was a Freshman at St. Louis University, I took a class from Father John Walsh," Matt said, almost in a whisper. "We got close, he and I, and he was so cool. I mean he used to protest with Jane Fonda and sh*t. Anyway, he was best friends with the priest who did the exorcism and knew all about what really happened and told me the whole story."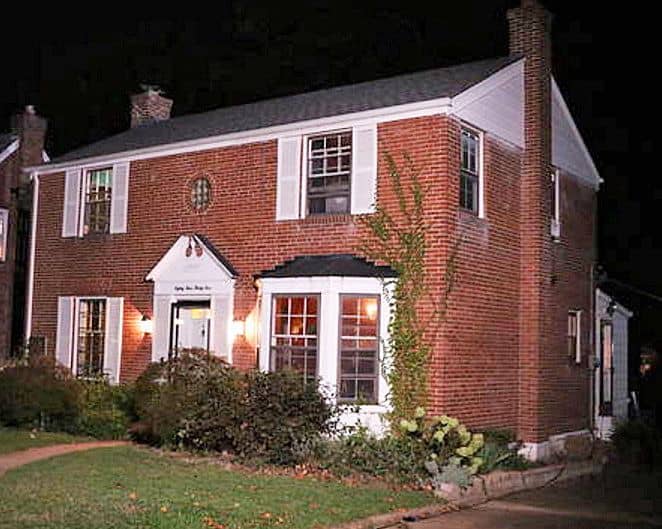 According to Matt, Fr. John Walsh claimed that the possessed boy's tongue would stretch three to five feet out from his mouth and slap the priests in the face while they were reading from the Bible in their efforts to cast out the demon.
"That part wasn't in the movie, but Fr. John said it happened a lot and freaked the sh*t out of everyone there. I mean, he didn't say 'freaked the sh*t,' those are my words. But it was really disturbing."
Obscenities would appear on the boy's body, as well as images, like a pitchfork, and they looked to have been scratched into his skin with a knife.
"Blood would appear like he'd been cut, stay there for hours, then just disappear without a trace."
Like in the movie, furniture would shake and levitate, the boy's voice would change, sounding low and demonic, and he would cackle wildly and frequently.
"Words in Aramaic or some other old language, I don't remember which one he said it was, would appear in blood on the walls of the hospital during the exorcism. Even years after, they could never bring the temperature up to normal in that place, no matter how much they cranked up the heat. Sometimes, the walls would just start to sweat for no reason, and the words that used to appear in blood would appear again, but in the damp of the plaster – like if you write with your finger on a foggy window."
The fact that the building had been sold, remodeled and turned into a nursing home just added more fodder to the urban legends surrounding it. Especially since The Exorcist III was set in a nursing home – and written long before the old Normandy hospital was turned into one. That fact itself seemed prophetic, in the worst sort of way.
"The end of the exorcism wasn't as dramatic as the film. I think the priests just wore the demon out and it left and never came back. The kid went home to Maryland after that and had a normal life."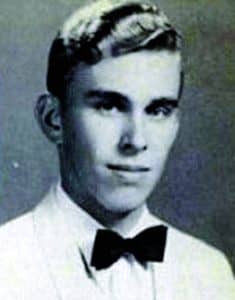 The whole Maryland connection threw me for a loop, as we'd just spent the better part of an hour establishing that the story originated down the street from where Matt and Jack had grown up, and not in the Washington DC metro area, where the film had been set.
"I thought the boy was from St. Louis," I said.
"Well, he had close relatives in St. Louis – grandparents, I think – but the way he got there to be exorcized was really f*cked up. When the kid started having all these problems and acting like a psycho, they took him to Georgetown Hospital at first to be evaluated. They did all of these tests, and while he was there, these welts started to appear on his body, like this really bad rash, all clearly in the form of words. You couldn't mistake it."
"What did it say?" I asked.
Matt adjusted his hat and scratched his beard. He leaned forward and looked me right in the eyes.
"Go to St. Louis."​​​​​