A St. Nicholas Day Secret – Just for You
You want to know a secret? Something to tuck in your pocket and save for a special day?
Say…Monday, December 6th, which also happens to be St. Nicholas Day, one of my favorite days of the year?
Hang on for just a couple of more minutes. First, let me tell you about why I love St. Nicholas Day, despite the fact that here in America, where I grew up, St. Nicholas Day isn't typically treated as a very big deal.
See, in our Czech immigrant household, it was a big deal. On the night of December 5th, my grandparents would instruct me to put my shoes outside of my bedroom door before I got tucked into bed. I'd dig into my closet and find the biggest shoes I owned – usually a pair of snow boots. Since I lived in Chicago and there was often already a few inches of the cold, white, fluffy stuff on the ground, I could get away with not setting out my regular school shoes for this occasion (a measly pair of standard issue Hush Puppies).
So, on the morning of December 6th, I would open my bedroom door to find my boots overflowing with candy!
See, St. Nicholas Day is sort of like Czech Halloween. And if you happen to be in the Czech Republic for this charming holiday, it's about twenty times better than if you celebrate in the U.S.A., even if you go all out with candy-filled boots.
My experience of St. Nicholas Day during my years in Prague went something like this: On the night of December 5th, as I strolled the old, cobblestone streets (and most people made sure to be doing so on December 5th), I was sure to run into a peculiar threesome. That threesome included St. Nicholas (Mikuláš), who's sort of like a Slavic Santa, an Angel (anděl) who represents the Good of the world, and a Devil (čert) who's Evil personified. I would encounter dozens of these three amigos, as they roamed the alleys and avenues dressed in spiffy costumes that ranged from heavenly to downright terrifying.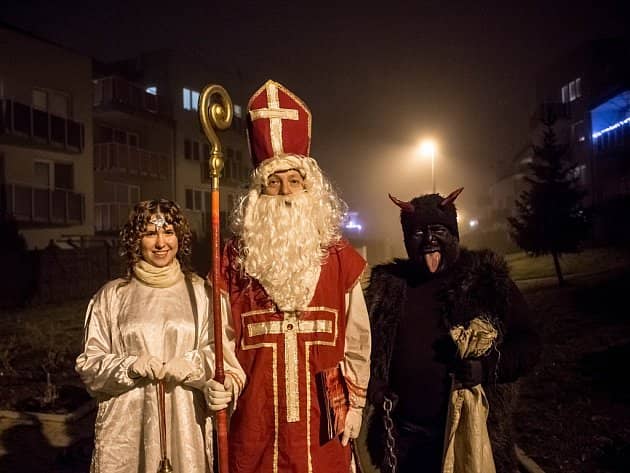 I would watch, enchanted, as they haunted the streets, stopping children and asking them if they were good in the past year – kind of like a certain American Christmas character who makes a list and checks it twice. If a kid knew what was good for him, he'd say yes and sing a song or recite a short poem – think elementary school talent show caliber. These little rising stars would be rewarded with candy or other treats, which were meted out by the Angel, who would smile sweetly and tell the kid how terrific his performance was, even if he sucked lemons.
Of course, there were always going to be some cheeky little sh*ts who flipped off the angel and pretended to be possessed by the devil or something.
In that case, at least according to the strictures of the holiday, bad kids were put in the Devil's sack and taken to hell. Or if they weren't go straight to hell bad, maybe just annoying bad, they would get a bag of potatoes or coal instead of candy. I, personally, never witnessed the hell sack, but I imagine the mere threat of such a merciless disciplinary action was enough to keep most of the kiddos in line. I mean, just look at the face on this devil. It's the stuff of nightmares! American kids would get on the horn to the police at first sight of such a creature, then demand double the candy for their trauma.
But I digress.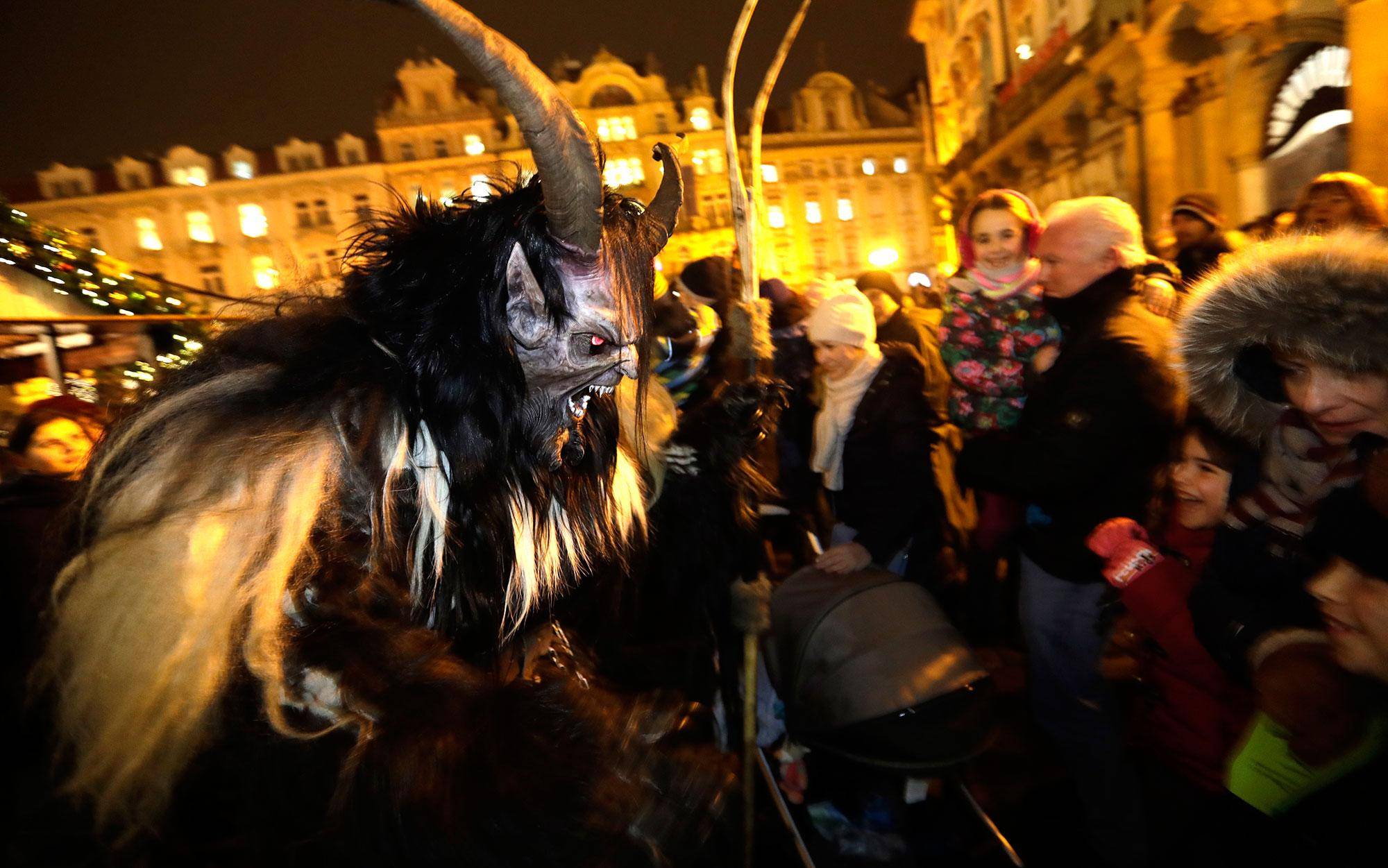 Finally, that very night before bed, children would put their shoes out in the expectation of even MORE candy come morning!
What does this have to do with you, you might ask?
Well, in honor of St. Nicholas Day, I'm going to give you a very sweet deal – whether you've been good or not. You don't even have to sing a song or recite a poem for me…unless you really want to (feel free to send me poems and songs – I'd love it). And there's absolutely no chance that I'll throw you in a sack and bring you to hell. Swear!
Starting on Monday, December 6th, and going through Friday, December 11th, Books 1 & 2 in The Cold War Chronicles, The Bone Church and The Hungarian, will be going on mega-sale! Not only will the ebooks be available for $1.99 each, but paperback and hardback versions will also be on sale! Trade paperbacks will go for just $12.99-13.99 and gorgeous hardbacks for only $19.99! This is the only time all year that trade paperbacks and hardbacks will be on sale, so stock up.
The Bone Church on Nook, iBooks, etc.
The Bone Church on Amazon (this is the best place for paperbacks and hardcovers)
And
The Hungarian on Nook, iBooks, etc
The Hungarian on Amazon (this is the best place for paperbacks and hardcovers)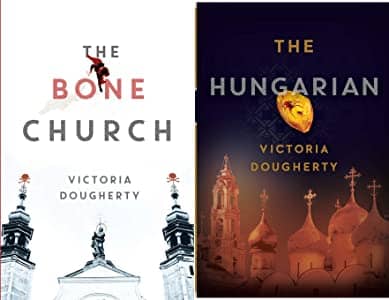 Don't forget to put your boots out!