Reflecting on the Old; Ringing in the New
Happy New Year, my friends. I know that most of you are probably quite happy to see 2020 end, and I won't pretend I'm not ready to say sayonara. My own inner circle has seen death, ill health, financial insecurity, and all the drama that comes with living under semi-quarantine. Cabin fever can be no easy thing to navigate when there's no clear end in sight.
But there has been magic this year, too. Many office slaves have been able to kick their commute to the curb and work successfully from home. The more industrious of us have picked up new hobbies, read more books, finally lost those stubborn pounds around the middle. Others have grown closer to the ones they love, and looked at their lives anew, perhaps getting a deeper, wider perspective on who they are, where they want to be, and how to get there.
Others still, may have had the worst year of their lives, yet remained standing. Tests of survival, the ones that show us what we're made of, have their own brand of fairy dust.
In that spirit, I'd like to share some of my favorite family photos of 2020. Ones that caught us off-guard, and showed our quirks. Or just captured a genuine emotion.
After you've perused my little photo album, I have something special for you. It's a long and winding conversation that'll take you to many unexpected places. This is one for the books, my Cold companions, and I promise you won't be disappointed.
Ready?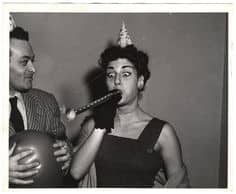 My pre-COVID venture into the wild world of the KISS concert raised some eyebrows. As my New Year's resolution last year, I vowed to accept every invitation to get out of my house – no matter what it was. I admit, I'm not exactly a KISS fan, but I stick to my resolutions, dammit.
And you know what? It was a ball.
Sadly, my resolution came to a grinding halt at the end of March, when we were all forced into lockdown. In those short, few weeks, however, I made new friends, reconnected with old ones, and experienced an onslaught of fresh, out-of-the-box experiences the likes of which I hadn't even endeavored to try since becoming a mother. For a brief period there, I actually went to bed after 9:00 p.m., and told my family they were on their own for dinner.
Yes, it was glorious.
At the same time, no matter how much fun was had, I always looked forward coming home.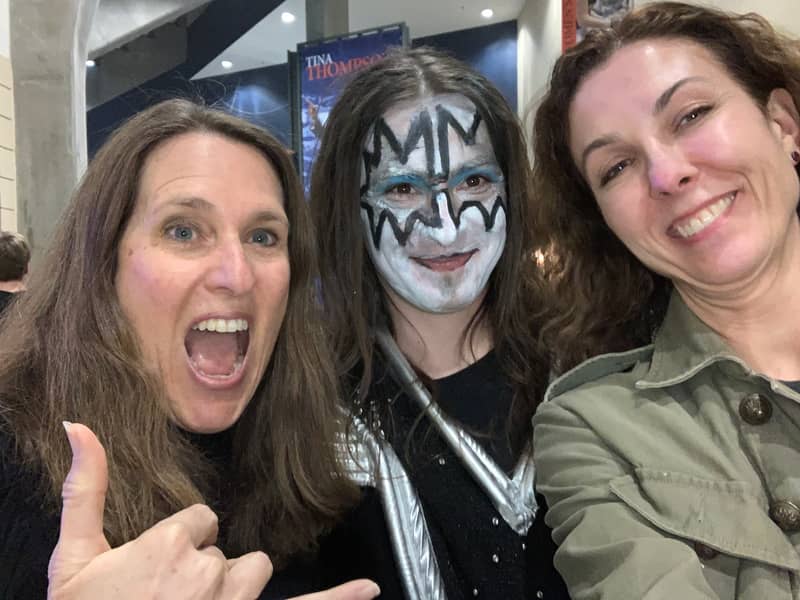 ​​I love this picture of me and my girls. Late this spring, we decided to shake things up and celebrate the loosening of quarantine strictures with Shirley Temples and calamari at a local Italian joint that has a great patio! I'll clarify: They had Shirley Temples and I had a glass of wine.
On any other night, in any other year, they would've probably had other things to do on a beautiful Friday night​. ​In a rare thanks to COVID, their weekend plans for most of the past several months, were often my plans, too. We've cooked, watched movies, played music, gone for bike rides, taken walks, and sat by the stream and just talked. I don't mind for one minute that I was their first choice only by default in 2020. This may have been my last chance to spend large chunks of time with them without resorting to bribery.
​The Dougherty family spent the dog days of summer at the Blue Ridge Swim Club – a totally hippie, "green," spring-fed pool (from 1913, no less, and I believe it's the oldest working swimming pool in the USA). Swimmers must share the water with tadpoles and brave a slippery, muddy bottom at the shallow end. And let me tell you, this pool is COLD. As my husband, Jack, observed – "It is scrotum-tighteningly cold."
Jack and I brought a stack of books, and lounged on some adirondack chairs while our kids practiced doing flips off the diving board. After daring me, begging me, telling me there's no way I'd do it, I finally told my daughters to zip it and take a seat. I walked up onto that board, jumped hard once, and did a front flip for the first time in thirty years, thank you very much.
My kiddos, and my "extra" son, who's my oldest's best friend, lounged around by the fire after Thanksgiving dinner. It was a quiet, intimate night. No fuss. Just a home-cooked Indian dinner and lots of laughter. Honestly, even though we love our busy, more boisterous, and bigger family holidays, this is the best one we've had in years.
My daughter, Josephine, sang "Santa, Baby" on Christmas Eve – with her own lyrics! She wrote them as a Christmas present for her dad: "Papa, darling, there's no one else quite like you – so true – I love the light in your eyes, Papa, darling, so hurry up and tell us a joke. One of your bad ones, please."
It was a loving gesture that was simultaneously a tribute and roast. That's how we roll.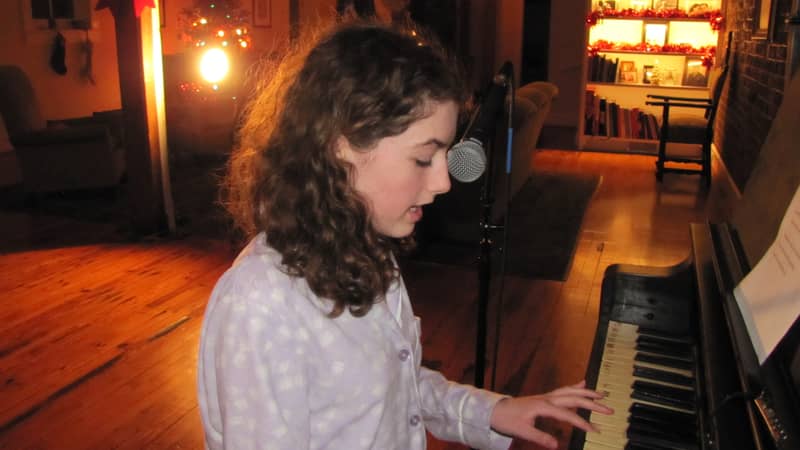 This was a year of keeping up with friendships, too. At least to the best of our abilities. Despite many legitimate concerns about social media, apps like Facebook, Twitter, Instagram, YouTube, and Zoom, just to name a few, enabled us to keep in touch when we couldn't actually socialize in person.
So last, but not least, I'd like to invite you to take some time and listen to a brand new conversation I had with my friend, Ricardo Lopes, on his wonderful YouTube show and podcast, The Dissenter. Ricardo had me on last year and it was so much fun that we vowed not only to do it again, but to do it every year from here on out.
If you have a curious mind – and I'm assuming since you're here in The Cold, that you do – I can't recommend Ricardo's show enough. He invites, artists, intellectuals and academics from a variety of areas and disciplines, ranging from Literature and Philosophy to the Social Sciences and Biology. He has interviewed the likes of Noam Chomsky, Gad Saad, Patrick Lee Miller, Gordon Gallup, and so many other fascinating guests.
This time around, Ricardo and I dig deeper on the kinds of stories we love, and on the cultural trends that interest us, as well as drive us crazy. We talk about religion, politics, comedy, writing fiction, and what makes an interesting villain! Honestly, he and I never run out of things to chat about and I always look forward to sitting down with him.
So, put on your headphones, pour yourself the beverage of your choice (I prefer wine or whiskey if it's after 5), and put your feet up – you're in for one hell of a conversation.
The Dissenter and I sit down once again. Just click this link to join us!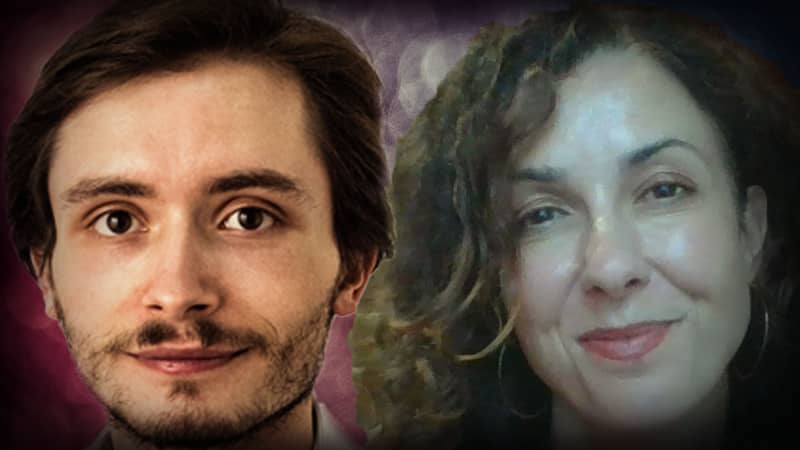 And if you're interested in some of the fruits of my labor this year, please check out BREATH, the first book in my epic new historical fantasy series.
And Savage Island, the first companion novella to the BREATH series: