Merry and Bright
As of this year, Santa is no longer much of a factor in our house, so we decided to shake things up a bit and have our big meal and gift-exchange last night, on Christmas Eve (the traditional Czech way). I have to say – it was wonderful. The presents were heartfelt, the laughter spontaneous, and the joy everpresent. I didn't realize how much I've missed celebrating this holiday in the evening, even if I know I'll eventually miss being dragged out of bed at zero dark thirty to drink hot cocoa and watch my kids rip open their presents in a frenzy as close to bloodlust as I've ever seen. Those memories are a treasure and one of the delights of being a parent.
But so is cooking a Beef Wellington with my son, discussing adult topics as we sit around an ancient, pot-bellied stove, and staying up late into the night without a thought about the next day.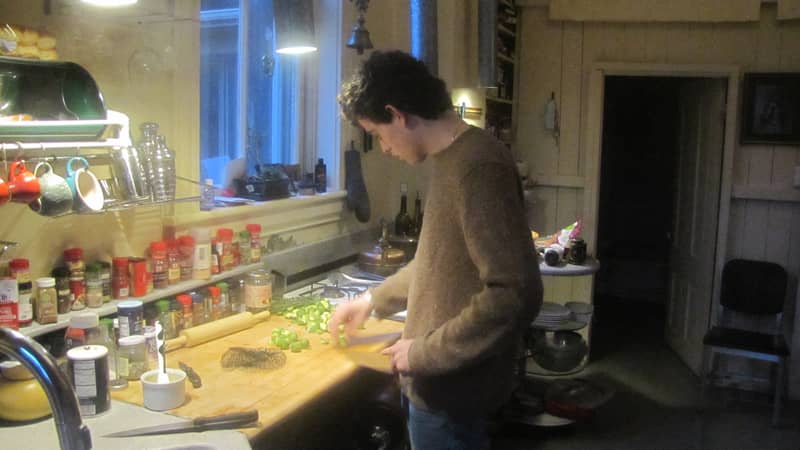 I can't help feeling blessed and grateful despite all of the turmoil this year, and hope that all of you are enjoying your holiday with those who are closest to you. I've heard over and over how that's been the silver lining of Covid restrictions – the fact that we are spending so much time with our most essential loved ones. A girlfriend of mine confided to me just the other day, "It's so nice to have no frills holidays, isn't it? No pressure, just us. Covid's been a great excuse to do exactly what we want."
While I do love a big, boisterous holiday celebration full of love, family gossip, and even the occasional drunken mishap, I admit it's been a guilty pleasure having my children and husband all to myself.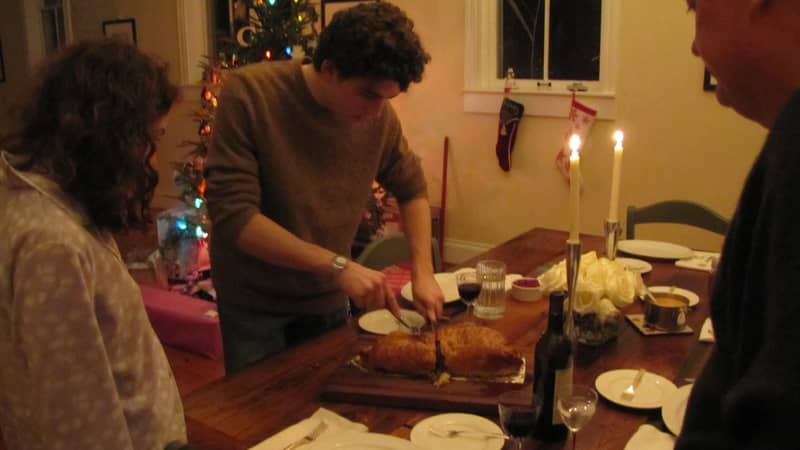 We spent most of last night just cooking dinner and listening to Christmas carols. My husband made perfect Manhattans, and we opened one of our favorite bottles of red. We lit candles, and said a prayer of thanks before the food orgy commenced.
"Mom, I got diarrhea, but it was so worth it," one of my kids, who for dignity's sake shall remain anonymous, said.
This morning, as I write this, I'm sitting next to our Christmas tree and thinking of you all. How grateful I am that we've all found each other here in The Cold. That you read my stories and share yours' with me – offering me an intimate look into your hearts. Thank you. That's a gift that keeps on giving all year long.
Merry Christmas